Extending the Boundaries of Learning Through and Beyond the Curriculum
At Linton Village College, we offer enriching experiences both in and out of the classroom. We aim to spark students' curiosity and provide opportunities for real-world learning. We value and empower our young people through offering a range of extra-curricular opportunities.
We believe in broadening young people's horizons by taking them out to explore the wider world. It is our aim that all students should have the opportunity while they are with us to visit the theatre, go to a concert, visit an art gallery, try out a new sport, do some community service, travel abroad and sleep in a tent. Our students remember their school trips for the rest of their lives and look back on them as some of the fondest memories of their time at LVC.
All educational visits are planned in accordance with OEAP National Guidance (www.oeapng.info) and use the Evolve system. Educational visits are overseen by the College's Educational Visits Coordinator (EVC).
Enrichment Week
All students in Years 7 to 9 take part in an Enrichment Week during the summer term. Year 7s and 8s enjoy day trips and extra-curricular school based activities and we aim to support all of Year 9 to have the experience of staying away on a residential trip.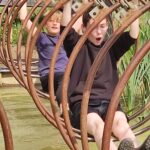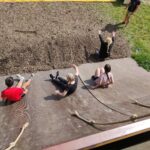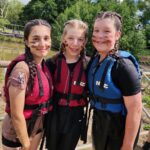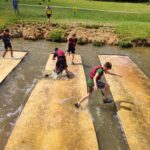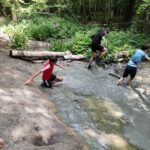 Curriculum Residential and Day Trips
Many students take part in residential or day trips as part of their studies. Students taking GCSE Geography have visited Snowdonia and undertaken fieldwork at the Olympic Park, Stratford and studied coastal erosion in Essex.
GCSE Art students have visited the Tate Modern and the Fitzwilliam Museum. GCSE English and Drama students get the chance to visit a theatre and can take part in the Junior debate challenge at the houses of parliament. GCSE French students have had the opportunity of a residential trip to a French language immersion centre and GCSE Spanish students can take part in a residential visit to Spain. Members of the Symphonic Wind Orchestra have performed concert tours in Italy, Spain and Croatia. Students of all ages have the opportunity to compete in sports fixtures through PE, as well as the biannual ski trip to the Austrian Alps. Music students visit Kings College Chapel, Cambridge and the Saffron Walden concert hall to enjoy live music. GCSE Computing students visit Bletchley Hall and there are opportunities to take part in local STEM competitions and activities.
In the past we have offered students the opportunity to take part in a life changing international expeditions to complete physical challenges and community work abroad in destinations such as South Africa, Kenya and Cambodia. To continue this, we plan to take Yr 11 students to Morocco in the summer of 2024 as part of a World Challenge expedition. Students have a 2 year run up to their expedition in order to allow them to fundraise for their adventure. https://weareworldchallenge.com/uk/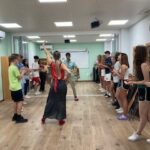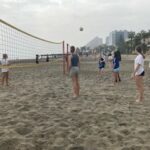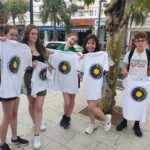 The Duke of Edinburgh's Award
Students in Year 10 can join the Duke of Edinburgh's Award scheme, gaining their Bronze Award through community service, volunteering and camping expeditions in the UK. This is a really valuable experience-based programme.
Find out more at this link: https://www.dofe.org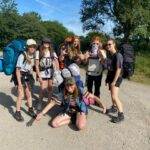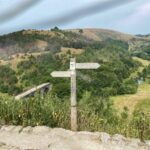 LVC Trust Fund
The Trust Fund was established in 1987 as a charity to help the College to meet the welfare needs of individual pupils and to provide additional facilities for community use. The Trust Fund is a private fund and as such is not part of the College's budget. This gives the College the freedom to direct Trust funds to meet the needs of individual students or projects as they arise. As taxpayers we all make contributions to the state funding of education, but as you will be aware, funding in Cambridgeshire only covers the bare necessities of running the College. The Trust Fund enables us to do a little bit more. In the past the fund has helped individuals purchase musical instruments, has contributed to the cost of trips and visits and has enabled us to buy specialist equipment like the tents we use for Duke of Edinburgh expeditions, for example.
If you have concerns over the cost of specific enrichment trips or activities, the Trust Fund may be able to support with up to 50% of the cost. Applications are assessed on a trip by trip basis and support cannot be guaranteed for all trips. If you would like to apply for support from the Trust Fund, this should be done at the time of the trip being advertised via the application form below. The completed form needs to be physically signed and the form returned to Mrs Fenn via the grey safe in Reception.